Emulation
Emulators / SNK


NEO·GEO POCKET &
NEO·GEO POCKET COLOR

My favorite handheld!! It's a 16-bit console that came out in 1998 in monochrome version, then in "color" version in 1999. Most Neo·Geo hits have been ported on it!

This console was short-lived, though. :\

Emulator
Version
Date
OS
Netplay
Rating / Comment
Koyote
v0.5.0
21-Aug-2002
No

---

Good, works with fewer games than NeoPop, but is faster.
Download
NeoPocott
v0.38b
26-Dec-2000
No

---

Little NGPC emu... No sound.
Download
NeoPocott
v0.38b
21-Dec-2000
No

---

The Windows version.
Download
NeoPop
v0.71 / 1.06b
10-Sep-2002
No

---

Not bad at all... A bit slow however.
Download
R.A.P.E ?
v0.1a
14-Jan-2000
No

---

Unique version of the first freeware NGPC emulator... No sound.
Download
NEO·GEO

Awesome 16-bit console released during the Mega Drive and Super Nintendo era... It was truly arcade at home. It wasn't widely popular mainly because of the cost of its games, the newly released games being over $300 (and I'm not even talking about rare games)! In spite of that, the Neo·Geo has had an exceptional life span. Released in 1990, games have been released on it each year until 2004.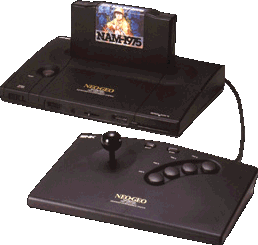 Emulator
Version
Date
OS
Netplay
Rating / Comment
NeoRAGE
v0.2d
22-Sep-1998
No

---

Old emu, doesn't support zip files or sound... Only useful for very slow machines.
Download

Neo·Geo BIOS (required)
NeoRAGEx
v0.6b
17-Jun-1999
No

---

Formerly the best Neo·Geo emu, now surpassed by the more recent emus like Kawaks or Nebula, since it's not longer getting updated.
Download

Neo·Geo BIOS (required)
previews pack (optional)
For more Neo·Geo emulators, see Kawaks and Final Burn Alpha in the Arcade emulators section (the Neo·Geo also being an arcade system).